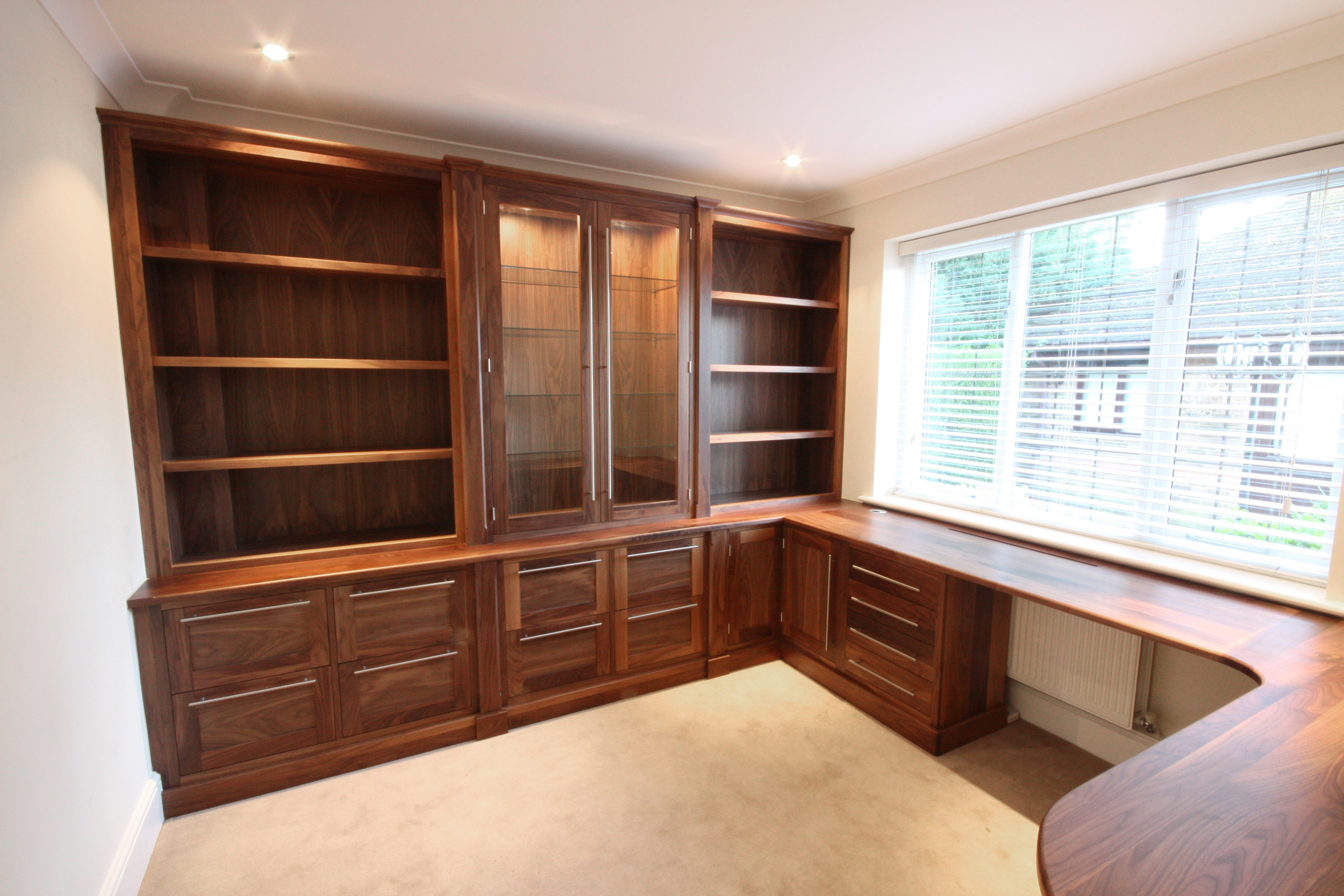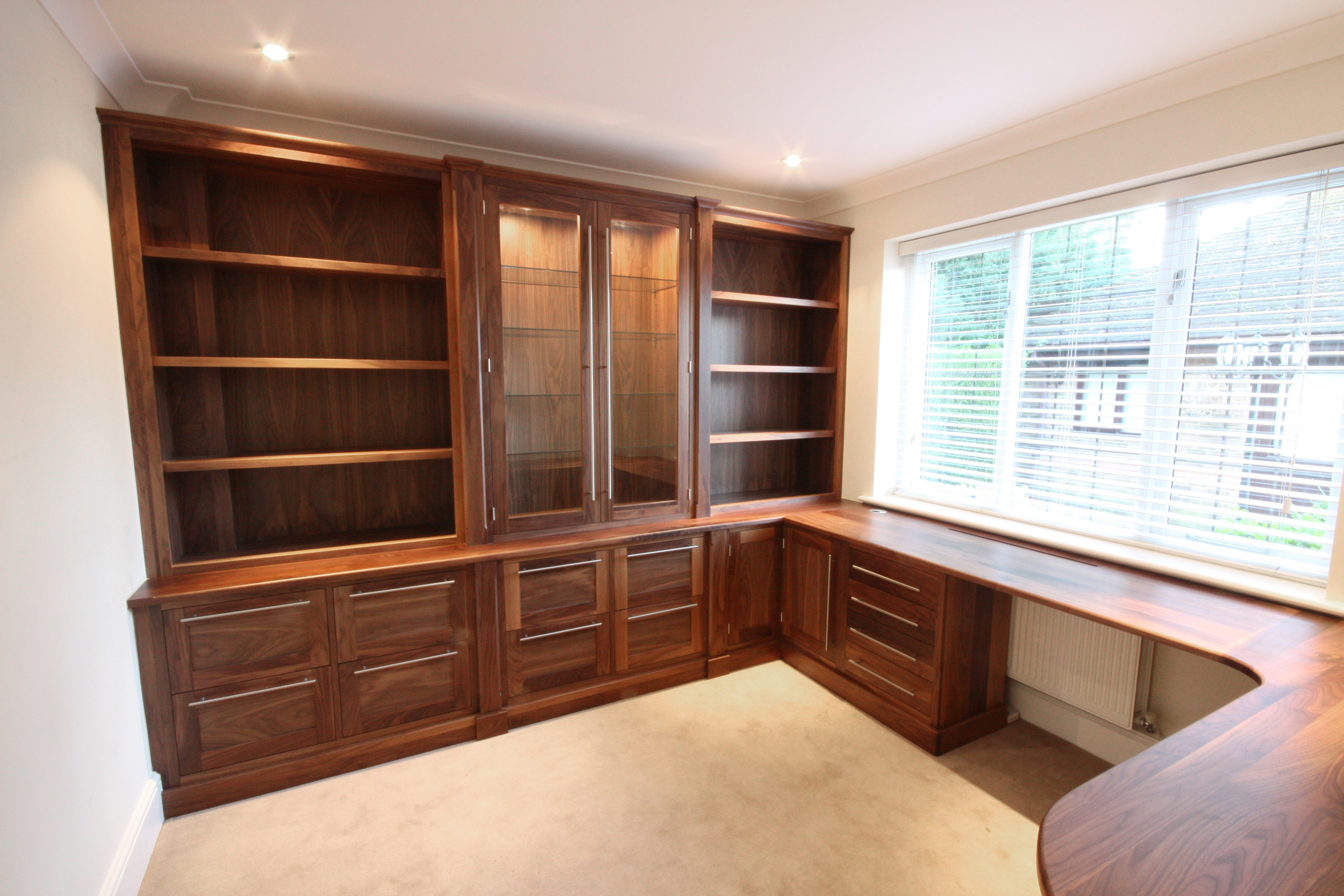 Our office interiors
Whether in your home, or on-site in a business premises, we can design and build your bespoke office interior that will maximise your usable space for working, while also providing adequate storage to tidy away the clutter. The construction can start from basic materials such as MDF and painted to your choice of colour, or use any type of available hardwood and left unpainted, giving a more luxurious feel to the space.
All of our bespoke office interiors are designed and made by us in our Harlow factory, then fitted by the same team.
Contact us for a free consultation.